Collagen production decreases as we age; this means that a lot of people are looking for the best collagen powder for women. But men aren't off the hook either; their collagen levels also decline over time, making joint health, gut health, and skin health suffer too.
So next time you are looking for a good all-around supplement, you should consider adding collagen supplements to your routine as well. This is because collagen delivers unique nutrition qualities that no other protein powder can provide.
You see, collagen is much higher in select amino acids like glycine and proline than other protein types, making it a great rejuvenating and healing compound.
As a bonus, the amino acid glycine found in collagen promotes healthy sleep, bone health, gut health, and nerve health.
In this post, learn about the top 10 best collagen supplements for women's and men's health based on uses, how to choose a good collagen peptide supplement and the many fascinating benefits of collagen peptides.
Best Collagen Powder for Women and Men At a Glance
What is Collagen?
Collagen is a type of connective tissue protein in the body that helps provide structure and function to the skin, the gut, the brain, all of your internal organs, and more. Much research shows that collagen is a very helpful type of protein to eat as we will get into later in this post.
To get the most collagen-rich foods, you also have to eat foods with connective tissue such as fish with skin, skin-on chicken, bone broth, bone-in meats, and organ meats. Collagen also comes from the egg membranes-but people typically don't eat them. Rather, you can find this type of collagen protein in supplements.
Sadly, there are no vegetarian foods that contain collagen.
And many people these days tend to avoid collagen-rich foods, so it makes sense to consider supplementing collagen for this reason.
When supplementing collagen, you will notice that most brands of collagen supplements are in collagen peptide form. This is because collagen peptides absorb more easily than collagen that isn't in its peptide form. To make them more absorbable, the collagen is broken down with water processing called hydrolysis. You will see this on the label as hydrolyzed collagen at times.
Best Collagen Powder for Women Overview
When looking for a good collagen peptide product, the best powder for you really depends on your goals.
Here are some questions you may be asking yourself when you are buying collagen:
Am I trying to enhance the health of my skin?
Do I want improved joint health?
Do I want to improve bone density?
Is price important?
Do I prefer unflavored or flavored?
Am I most concerned with quality and environmental impact?
The next section will review each of these factors in helping you decide on the best collagen powder. Luckily, all collagen powders are good for gut health, so if you are working on digestive health, any of the following are great options.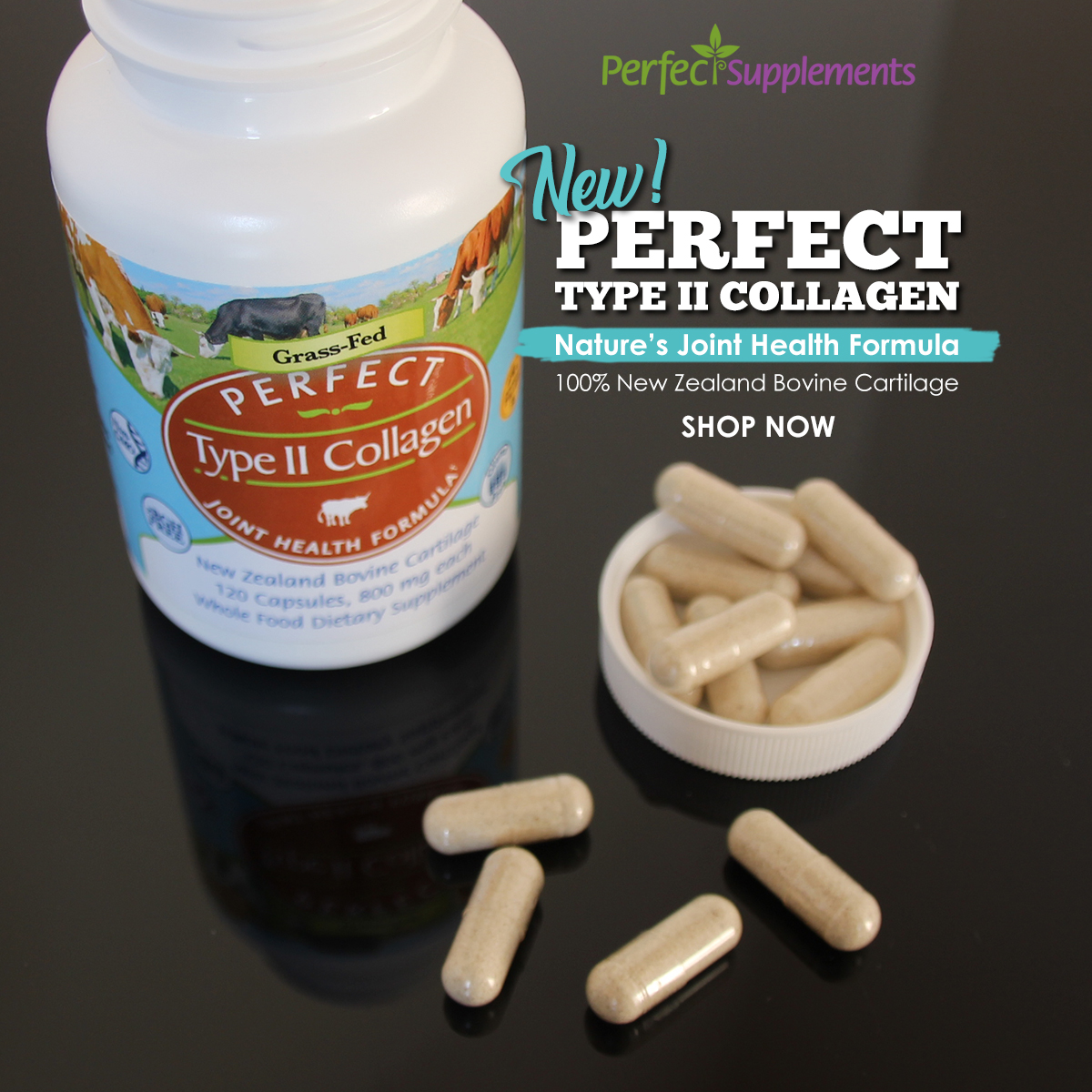 How to Choose the Best Collagen Powder for Women and Men
For this post, the following criteria to help choose the best collagen powders are used.
Ethically sourced from free-range and grass-fed beef
Wild-caught fish sourced collagen
Flavor preferences
Value
Form-capsule or powder
Research-backed forms for skin
Best forms for joint pain
Avoiding additives and preservatives
Best Collagen Powder for Women and Men: Brands
Best Collagen Powder for Skin
This is the best collagen for wrinkles, sagging skin, skin hydration, and more. This is because it contains 5 kinds of collagen from humanely sourced foods. Eating a broad spectrum of collagen peptides often has a very significant impact on the health of your skin, hair, and nails. Many people notice that all 3 are improved with ongoing use. As a bonus, these peptides are healthy for all of your other tissues, including your organs, and for digestive health.
Features:
Type V & X eggshell collagen protein from cage-free, free-range, cruelty-free, and USA-grown hormone-free chickens.
Type 1 marine collagen from wild-caught fish including cod, pollock, and haddock from Canada
Its bovine collagen is from grass-fed and pasture-raised beef which provides collagen types I and III
Great reviews from hundreds of reviewers as the best collagen supplement
Multi-collagen peptides of unmatched quality
Use code AMHEIDI15 to save $15 off of orders of $75
Considerations:
Costs more than most at $4.54 per ounce at the time of this post, but you can save $15 on orders of $75 using code AMHEIDI15
Best Value Collagen Peptides
Bulletproof collagen powder is a great bargain for a sustainably sourced collagen powder. It is my personal favorite for an unflavored collagen powder because it mixes essentially into anything, including soups, coffee, yogurt, cold beverages, hot beverages, casseroles, and more. As far as chocolate-flavored collagen goes, this is the best in my humble opinion.
Features:
Comes in both a 17.6-ounce jar and an extra value bulk size of 42 ounces for unflavored collagen peptides
Great to promote healthy skin, strong bones, and flexible joints
GMP certified company
Sustainably sourced
20 grams of bovine collagen peptides per serving
Only $1.45 per ounce when you buy directly from Bulletproof for the bulk size
One of the best collagen peptides for versatility
Subscribe and save an extra 20 percent each time you order
$2.25 per ounce on Amazon and 1.64 per bulk size
Considerations:
Unknown if this product comes from 100% grass-fed beef
Best Value Multi-Collagen Protein Powder
Among the many great collagen powders, Horbach is a great value for a multi-collagen protein powder. At $1.45 per ounce, it's hard to beat the price too. Like other multi-collagen protein powders, it derives its collagen for fish, chicken, bovine, and eggshell sources, making it rich in Type I, II, III, V, and X collagen. For this reason, it is perhaps the best collagen supplement for sagging skin and more. Keep in mind that multi-collagen peptide supplements have a mild flavor even if unflavored, so this one is harder to mix into beverages for some people. However, it goes great into any savory dish.
Features:
Types I, II, III, V and X collagen
Great value at $1.44 per ounce
Unflavored
GMP certified company that is 100% guaranteed for quality and purity
Reviewers love this collagen powder
Considerations:
Each scoop or serving is 9 grams compared to some that are 20 grams
Sourcing isn't disclosed
Best Collagen Protein Capsules
There are two brands that meet the criteria for best collagen protein capsules. But keep in mind that if you choose to get your collagen in capsule form, you are going to need to take a lot of capsules to equal the amount of collagen that you get in a powder. For example, 1 serving of Bulletproof collagen peptides has 20 grams-so you would need to take 42 capsules to equal this dose.
But, some people don't want to use the powder, so a capsule can be a viable option to increase collagen intake.
Feature collagen peptides powder from a blend of 100% grass-fed bovine, chicken, eggshell, and marine collagen sources, including Types I, II, III, V & X
Multicollagen protein provides the maximum benefits
Per 3 capsules it contains 1735 mg of collagen
Costs $0.22 per capsule
manufactured in a cGMP facility
Free of additives and hormones
100% grass-fed beef
Positive reviews from over 30,000 reviewers claim it is the best collagen powder for joints
Nourishes the body to support beautiful hair skin, and nails with Type I and III collagen.
Supports healthy ligaments, tendons, and a healthy gut by helping to heal the lining. Great fo joints.
100% grass-fed bovine collagen
$0.14 per capsule
GMP Certified
Use code AMHEIDI15 to save $15 off orders of $75
Best Lemon Flavored Collagen Protein
This brand is wildly popular and available almost everywhere you go, including retail pharmacies. Its lemon flavor offers a unique flavor for people who want a vibrant flavor for their collagen powder. Like the previously mentioned collagen proteins, this one is from grass-fed and pasture-raised cows.
Features:
Contains a natural lemon flavor with a small amount of natural stevia for sweetness
20 grams of collagen per serving
No added sugar, or additives, and free of major allergens.
$1.96 per ounce when this post was written
Both types I and III collagen peptides
Comes in chocolate, vanilla, and unflared varieties too
Considerations:
Many reviewers state that even the unflavored variety has a taste, so mixing it into a stronger flavored item helps disguise it.
Best Unflavored Collagen Peptides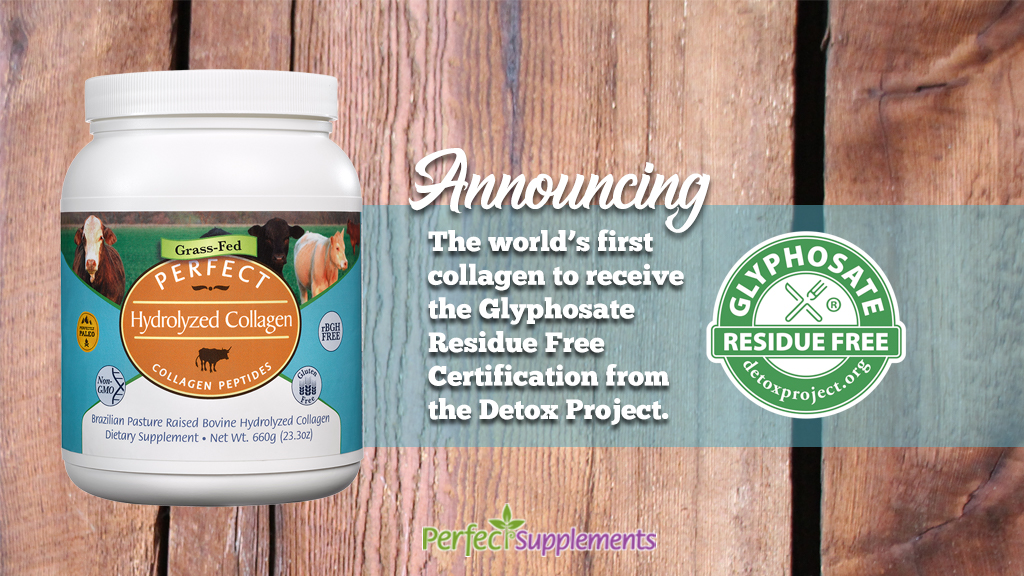 This unflavored collagen protein powder is an up-and-coming protein supplement that is from 100% grass-fed cows and is ethically sourced. Impressively, this product is 100% glyphosate residue free as well, so it is pure. I've trusted this company for years and its quality and commitment to sourcing collagen in a healthy manner.
Features:
10 grams of collagen per serving
Contains Types I&III collagen peptides
They also sell a Type II collagen supplement
GMP Certified
$1.84 per ounce at the time of this post
Great for alleviating joint pain and good for hair and skin according to reviewers
Considerations:
Some reviewers find that this has a slight flavor even though it's unflavored
Best Collagen Powder for Beauty
As far as collagen protein powders go, this one is diverse because it contains Types I II III V and X collagen proteins along with extra hyaluronic acid, and vitamin C. Additionally, it contains a self-proclaimed cellulite control blend with Ashwagandha, Grains of Paradise, and SOD B Dimpless (an extract of a type of melon).
Comes in many flavors including Tropical Punch, Strawberry Lemonade, Energy Tropical Punch, unflavored, and in capsules. You should know that the energy flavor has caffeine, but the others do not.
Features:
Many reviewers agree that it does curb food cravings
Contains Hyaluronic Acid, Vitamin C, and Types I II III V, and X Collagen
Also has Ashwagandha, Grains of Paradise, and SOD B Dimpless (a melon-derived antioxidant that may reduce body fat)
$4.91 per ounce at the time of this post
Considerations:
More expensive than most brands
Best Collagen Powder for Cellulite
The Brain Bean brand of collagen called Brain Body contains patented collagen from Verisol® which is are special collagen peptides because of the way they are extracted. This type of collagen reduces cellulite appearance over 6 months according to research. It also contains Fortigel® collagen, which is used to promote joint cartilage. Interestingly, it also contains BodyBalance® collagen which decreased body fat while increasing lean body mass when combined with resistance training in a recent study.
Features:
22 grams of collagen protein in each serving
Verisol®, Fortigel®, and BodyBalance® collagen are research-validated forms of collagen
Helps reduce cellulite if taken consistently for 6 months according to research
$1.84 per ounce at the time of this post
Comes in Creamy Vanilla Coconut and Natural Chocolate flavors
Naturally sweetened with monk fruit and is no added sugar
Also contains vitamin C to support healthy collagen
Considerations:
While this is a research-validated source, most collagen forms are likely effective for cellulite
Cleanest Collagen Powder
This natural collagen is a healthy collagen product from a highly trusted company with thousands of positive reviews. Uniquely, it contains trachea-derived collagen, scapula-derived collagen, bone-derived collagen, IGF-1, cartilage-derived growth factor, glycosaminoglycans, proteoglycans, and chondroitin sulfates. These are all natural components of collagen but I love that this company specifies exactly where the collagen is sourced.
Features:
Type I, II, and III collagen.
Made from fully grass-fed and grass-finished cows
Third-party certified for purity and quality
6 capsules per serving and each capsule costs $0.29 at the time of the post
3 grams of collagen per serving
Considerations:
Like other capsules, it takes a lot of them to equal the dose you get in a powder.
Best Collagen Powder for Joint Pain
With overwhelmingly positive reviews from over 40,000 reviewers, you can be sure that you are getting the best collagen powder with the Ancient Nutrition brand. This brand is unique too, because it contains fermented eggshell collagen and also has added vitamin C and probiotics too.
Features:
Contains 10 types of collagen from 4 real food sources – hydrolyzed collagen from beef, chicken, marine collagen peptides, and fermented eggshell membrane; Delivers full-body benefits for healthy hair, skin, nails, joints and gut.
Made with fermented eggshell collagen, which may reduce exercise pain.
Enhanced with soil-based probiotics for gut health
Nutrition multi collagen because it also has added antioxidant-rich vitamin C
$2.41 per ounce at the time of this post
Comes in fun flavors like Cucumber Lime, Cold Brew, Strawberry Lemonade, Vanilla, and Unflavored
Considerations:
Each serving has 9 grams of collagen compared to some powders that contain 20 grams per serving
Collagen Powder Benefits
Consider this: 13 percent of the collagen in your body is made up of hydroxyproline, which is an amino acid found only in collagen-rich foods. Impressively, the glycine from collagen helps reduce inflammation which is helpful for the gut and the whole body.
When it comes to proteins, collagen peptides are amazing for so many aspects of health. It helps improve skin health, helps reduce joint pain, helps reduce body fat, improves gut health, and even helps improve bone density. Let's dive into each of these benefits more deeply.
As we age, we make less collagen. But, the ability of our bodies to use the specific amino acids and peptides from collagen to make more collagen helps slow some of the aging processes.
For women, the menstrual cycle and hormone shifts cause changes in collagen production too, making supportive collagen supplements even more helpful as we get closer to menopause and beyond.
Collagen Improves Skin Health
Collagen is also great for reducing the appearance of skin aging, helps support healthy skin, and helps improve skin elasticity. This is because it increases skin hydration and texture. People had an improvement in the appearance of glowing skin too. The natural moisturizing ability of the skin is also increased with collagen.
Not only that, collagen is helpful for the skin because it helps speed up wound healing.
Interestingly, collagen may reduce acne and atopic dermatitis symptoms like eczema as well.
Some research suggests that using collagen with vitamin C helps to maximize the ability of the body to make more collagen.
Collagen Helps Reduce Body Fat
In a review study of 15 randomized clinical trials, collagen supplements body composition improved by increasing fat-free mass, and bone mass, and tended to decrease body fat mass.
Because collagen can increase muscle protein, it may thereby help to reduce body fat, especially when combined with resistance exercise and weight lifting.
Impressively, collagen increases muscle strength and improves muscle recovery from exercise too.
Collagen Improves Bone Density
Anything that is good for the gut is typically good for bone health and this is true for collagen.
In fact, using collagen helps improve bone density according to research. This makes sense because collagen plays a big role in making up the structure of bone tissue too.
One study combined either calcium and vitamin D or calcium and vitamin D plus collagen peptides and the bone density gains were better using collagen for women with low bone density.
Collagen along with vitamin D and calcium also reduced bone loss in postmenopausal women who had osteopenia in another study.
Fascinatingly, collagen supplements alone improved bone density in postmenopausal women compared to placebo in yet another study.
Improves Immunity
Collagen helps heal a leaky gut and is helpful for healing the gut lining. By doing so, collagen helps to increase immune function.
By providing healthy protein, building blocks for immune cells, and gut-healing amino acids, collagen helps the immune system function. Collagen is able to help autoimmune diseases by decreasing inflammation and even decreasing symptoms of asthma.
It also helps make up the innate immune system and improves gut-derived immunity.
Reduces Joint Pain
A LOT of research shows that collagen is helpful for joint health. In fact, a review study of 69 studies concluded that collagen supplements help reduce joint pain. One of these studies found that collagen reduced joint pain by 43% and increased joint flexibility by 39% when using hydrolyzed fish collagen.
Collagen provides the building blocks for joint tissues because it contains amino acids like hydroxyproline.
Using several types of collagen is best for joint health and research suggests that people should combine Types I, II, and X collagen to promote joint healing.
Helps Heal the Gut
Collagen is useful for intestinal repair. It can help strengthen the gut lining because it is rich in the amino acid glycine Glycine increases the production of protein in the gut called tight junction proteins.
This amino acid helps improve sleep quality and sleep quality is good for the gut and for overall health.
Interestingly, collagen contains hyaluronic acid too which is made up of n-acetylglucosamine and glucuronic acid. These compounds promote gut healing.
Collagen helps the body make bile which is necessary for digestive function because bile helps you to absorb fat and vitamins into the body.
By the way, your body makes hydroxyproline more efficiently if you have a good amount of vitamin C in your diet.
Collagen Contains Lots of Healing Compounds
Collagen contains a lot of healing amino acids.
These include:
Related post: 11 Best Bone Broth Powder Brands that are Organic/Grass-fed | The Healthy RD
Types of Collagen
There are many types of collagen, but the most 5 common types of collagen are typically found in supplements. They include:
Type I collagen is found in almost all collagen supplements and is helpful for making the structure of your skin, hair, nails, joints, tendons, ligaments, and organs.
Type II collagen is made from bone broth and helps with joint health and bone health.
Type III collagen is made from bovine collagen and is good for most kinds of tissue repair.
Type V collagen is a fibrillar type of collagen found in eggshell membranes and not as much is known about this type. However, some studies show it helps with joint health and eye health.
Type X collagen is also found in eggshell membranes and is good for cartilage healing.
Collagen Side Effects
Collagen health benefits are clear because it provides a lot of healing compounds. However, there is a small chance that you could be allergic to collagen. In this case, make sure to avoid collagen.
Also, make sure to read the ingredient labels of collagen supplements to make sure you aren't allergic to any of the ingredients either.
Occasionally, some people experience a small amount of nausea or GI distress when taking collagen. You can usually prevent this by eating collagen with a meal or taking a smaller dose initially.
Collagen Peptides FAQs
What is the difference between collagen peptides and gelatin?
Collagen peptides and gelatin are very similar. They contain the same essential amino acids. However, gelatin isn't hydrolyzed, so it may not absorb as easily.
Do other vitamins and supplements help improve collagen?
Yes. Some vitamins, such as niacin, vitamin A, rosehip seed oil, antioxidants, and vitamin C help the body maintain skin health by improving skin cell regeneration. However, they do not contain the building blocks of amino acids that are critical for collagen production in the body.
Can you get vegetarian collagen supplements?
No. This is a common misconception. Collagen is exclusively animal-derived.

Is it safe for children, pregnant women, and breastfeeding women to take collagen?
Yes, as long as you aren't allergic to any of the ingredients within the collagen supplements. Collagen is a food-derived supplement. However, always discuss all of your supplements with your healthcare provider first before starting them.
Heidi Moretti, MS, RD is The Healthy RD.  A registered dietitian for 23 years as well as a book author of the new book Gut Fix and The Whole Body Guide to Gut Health, Heidi has a passion for functional nutrition and natural medicine.  She has researched supplements and natural medicine throughout her career.  One of her biggest loves is helping people gain function and vitality by tackling the root causes of illness.