Coconut oil for gut health may not be the first thing on your radar. But, when it comes to a happy belly, research is emerging about coconut's potential to help the gut in numerous ways.
In this post, learn about the 12 ways that virgin coconut oil may improve your digestive health.
Virgin coconut oil contains antioxidants
Pressed and natural coconut oil is called virgin coconut oil. It is also known as extra virgin coconut oil.
This type of unprocessed coconut oil is rich in antioxidants called polyphenols [R]. These polyphenols include protocatechuic, vanillic, caffeic, syringic, ferulic, and p-coumaric acids [R].
Further, virgin coconut oil reduces oxidative stress and improves the antioxidant activity in the body according to a recent animal study [R].
Rich in MCT oil
One of the reasons that coconut oil can help improve health is because it is rich in a type of fat called medium-chain triglycerides (MCT).
In fact, over 60 percent of the fat in coconut oil is from MCT's according to Dr Ruscio.
The types of MCT in coconut oil include:
Caproic acid (C6): This is the shortest MCT oil
Caprylic acid (C8): A main oil used for MCT products: this one is the most ketogenic so it's good for people on a keto diet. It also has antimicrobial activity.
Capric acid (C10): Slightly longer chain fatty acid that is converted into ketones by the liver rapidly. Used in MCT oil.
Lauric acid (C12): The predominant MCT in coconut, it is also another MCT oil that is antimicrobial.
This unique blend of fat from coconut oil is absorbed in an entirely different way than other types of fats. Most of it is water-soluble. This means that no bile acids or pancreatic enzymes are needed for it to absorb the MCT fats properly.
Because of this, coconut oil is a quick energy source for many kinds of cells in the body. It can even enhance exercise endurance [R].
Bonus: MCT from coconut oil is less likely to be stored as fat in the body compared to other kinds of fats.
Helps the body absorb vitamins and omega 3 fats
Nutrients are critical for keeping the gut lining healthy, so absorbing nutrients is required for gut repair and healthy gut cells.
It's no secret that fat-soluble vitamins absorb better when you eat them with a fatty meal. Coconut oil contains unique fats that may help improve your ability to absorb and retain these nutrients.
For people who struggle to digest fats and fat-soluble nutrients, MCT oil may help improve the absorption into the body of these vitamins. These vitamins include vitamin K, vitamin D, vitamin A, and vitamin E,
An additional benefit is that MCT-rich coconut oil may speed up the absorption of omega-3 fats from fish oil [R].
Notably, coconut oil also increases the amount of short-chain fatty acids, like butyrate, in the gut. This is good because butyrate is the primary fuel source for your intestinal cells [R].
Coconut oil reduces harmful gut bacteria
As you may recall, coconut oil contains antimicrobial properties, which help fight bad bacteria.
For example, some research shows that coconut oil is able to reduce the growth of harmful bacteria in the gut such as E. Coli and Salmonella [R].
Other research even shows that coconut oil can reduce the growth of a very harmful type of bacteria called C. Diff [R].
Coconut oil also has the unique ability to improve the healthy gut bacteria called the microbiome.
Coconut oil may improve your microbiome
A number of early research studies indicate that coconut oil not only fights harmful bacteria, it also improves the diversity and abundance of beneficial bacteria known as your microbiome.
Bacteria that are beneficial for health include probiotic bacteria like Lactobacillus and Bifidobacterium species. As you might be guessing, these bacteria are increased when virgin coconut oil is given [R].
Increases in beneficial bacteria called Bifidobacterium and Lactobacillus probiotics occur due to coconut oil [R].
Interestingly, soybean oil actually decreases beneficial Lactobacillus bacteria in the gut. So the type of fat you eat definitely can make a difference in your microbiome [R].
The probiotic effect of coconut oil also seems to work when coconut oil is applied topically too. Coconut oil improves the bacterial content of the scalp in people who suffer from chronic dandruff.
Addition of the coconut oil even helped reduce dandruff symptoms [R].
Reduce inflammation with coconut oil
As you might imagine, virgin coconut oil not only improves the microbiome, it may reduce inflammation in the body as well.
This is because it has antioxidants and fats that help nourish the gut while improving healthy bacteria.
Fascinatingly, virgin coconut oil was able to reduce an inflammation marker called C-reactive protein in a small group of people hospitalized with COVID-19 infection [R].
One way that coconut oil nourishes the gut and may decrease inflammation is by increasing the ratio of Bacteroidetes to Firmicutes bacteria. This increase in the ratio is linked to an increase in a type of fat called butyrate [R, R].
A decrease in inflammation with coconut oil is expected when eating a moderate amount of coconut oil. It is important to also use virgin coconut oil instead of processed coconut oil if you are hoping to reduce inflammation.
In contrast, fats high in omega-6 fats or highly processed fats such as safflower oil or canola oil increase inflammation markers in animal studies [R].
However, these are preliminary studies.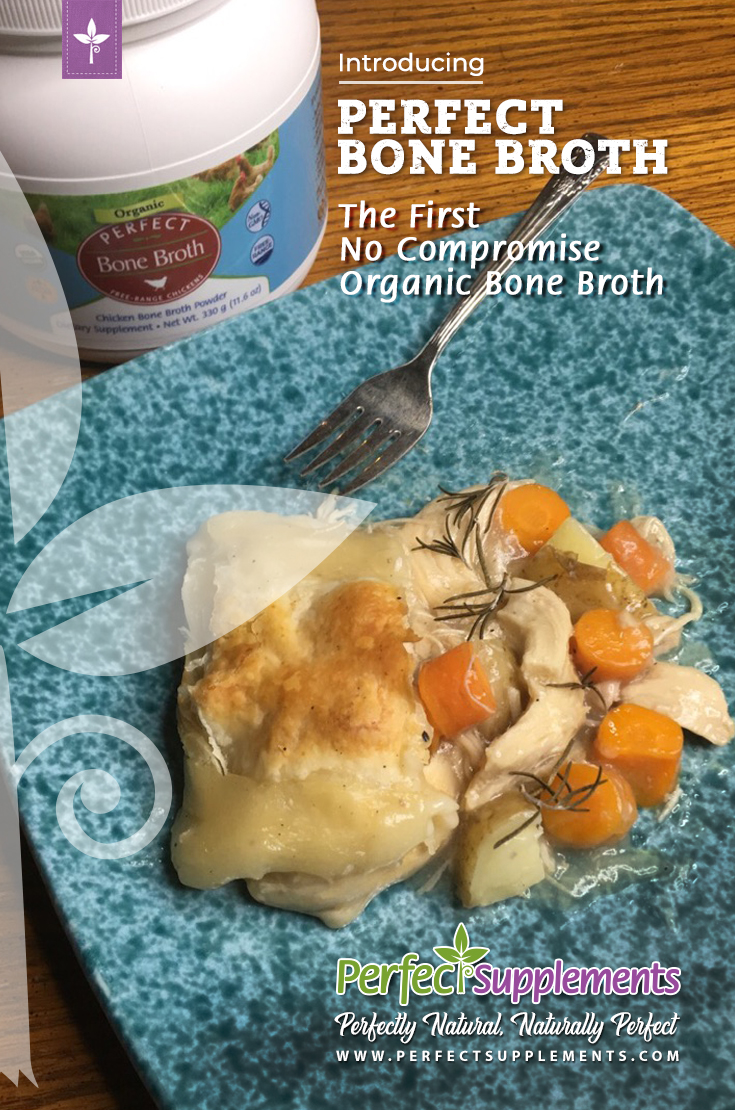 Reduces candida infections
Another important benefit of coconut oil is that it may help reduce the growth of candida, a type of yeast overgrowth.
Common types of candida overgrowth are thrush, candida of the skin, vaginal yeast infections, and small intestinal fungal overgrowth.
For example, feeding preterm babies extra MCT oil from coconut oil reduced the growth of candida compared to the infants not receiving MCT oil. This was a published study in the Pediatric Infectious Diseases Journal [R].
In a landmark animal study, coconut oil reduced the colonization of candida while beef tallow and soybean oil did not reduce candida growth [R].
Another way people use coconut oil to reduce candida in the mouth is by using a technique called oil pulling [R].
Related post: The Best Probiotic for Candida in 2021 (thehealthyrd.com)
Virgin coconut oil for stomach health
Virgin coconut oil may even improve stomach health by reducing the risk of gastric ulcers.
Recently, a study found that stomach mucus was increased while reducing stomach acid after receiving virgin coconut oil [R].
Impressively, inflammation also was reduced in the coconut group as well.
Another study of people with confirmed gastric ulcer diagnosis shows that coconut oil, along with basil oil, enhances the effectiveness of standard peptic ulcer treatment [R].
Related post: Is Coconut Healthy? A Wide-Lens Perspective | The Healthy RD
Improves oral bacteria and reduces inflammation
Many people don't realize that the mouth is a critical part of their digestive tract. Digestive functions begin before you even swallow your food.
That is why a healthy mouth flora is critical for overall health and gut health.
Coconut oil is good for the digestive tract because it reduces the growth of opportunistic bugs like candida and other unhealthy bacteria.
A study found that oil pulling with coconut oil resulted in less gingivitis than a standard antimicrobial mouthwash called chlorhexidine [R].
Not only does coconut oil pulling reduce gingivitis, but it also reduces the buildup of plaque too. 
Related post: 12 Reasons You Should Use Collagen for Gut Health | (thehealthyrd.com)
How to use coconut oil for oil pulling

Oil pulling is easy but it does take some time. Here is a simple method:
Swish 1 tablespoon of oil gently in your mouth for around 15 minutes
Do not swallow the coconut oil
Discard the coconut oil in the trash
Rinse your mouth with water
Repeat as desired
Reduces overeating
Coconut oil, rich in MCT fats, may reduce overeating. In fact, a recent study shows that MCT oil reduced overall food intake for 48 hours after eating a serving of MCT oil at breakfast [R].
It was better than vegetable oil and CLA at keeping caloric intake down.
Another study shows that MCT oil helps reduce overall food intake as well, and it was similar to CLA in this case [R].
While it is unknown if eating coconut oil has the exact same effects, it logically should be similar.
Promotes healthy immunity
A healthy microbiome is critical for a healthy immune system. By now you know that virgin coconut oil may help improve your microbiome and reduce harmful bacteria.
And virgin coconut oil may help immune function by improving the microbiome, reducing inflammation, and increasing healthy survival pathways in the body according to preliminary research.
These pathways include increasing rapamycin (p-mTOR), sirtuin1 (SIRT1), liver kinase B1 (p-LKB1) p-ERK, and p-CREB [R].
Coconut oil benefits the immune system by increasing short-chain fatty acid production in the gu as well [R]. A type of short-chain fatty acid called butyrate helps dampen inflammation and helps regulate the immune response in the body [R].
Helps with some pancreas or bile issues
The health benefits of virgin coconut oil extend to people with pancreas issues, such as chronic pancreatitis. It also helps people who have bile insufficiency.
This is because virgin coconut oil is rich in MCTs, which do not require pancreatic enzymes or bile to be digested.
According to the Cleveland Clinic, MCT oils from coconut oil are helpful for people struggling with long-term pancreatitis.
This means that it digests easier and is helpful for people with pancreatic or liver issues.
MCT oil from coconut is also a very useful fat for people who struggle with short gut syndrome.
Related post: Ox Bile Benefits +Best Brands | The Healthy RD
May be good for bone health
Coconut oil benefits may extend to bone health according to new preliminary research [R].
Virgin coconut oil was given to rats after the removal of their ovaries. Those receiving virgin coconut oil had improved bone volume compared to the control group.
While more research is needed to determine if virgin coconut oil helps people improve their bone health, it's safe to assume it may help because of its antioxidant content.
May help diabetes
Coconut oil doesn't have carbohydrates, so logically, it may be useful food for people with diabetes.
In healthy people, MCT oil from coconut oil tended to improve insulin sensitivity levels, and markedly in some study participants [R].
The use of coconut oil was better than chia oil or safflower oil for reducing blood glucose and hemoglobin A1C levels in another study [R].
May help diabetes by improving cholesterol and waist circumference
The use of coconut oil for diabetes may be more helpful for some people than others. For example, in women with abdominal obesity, coconut oil had increases in good HDL and had a better LDL: HDL ratio [R].
They overall also had reductions in BMI and waist circumference. It is important to note that the comparing group received soybean oil; the soybean oil group had worsened cholesterol parameters and did not have a reduction in waist circumference.
Weight loss was not different between the two groups.
In another study where people received virgin coconut oil, men had improved waist circumference but women did not [R].
What about heart disease?
The verdict is still out about how coconut oil affects cholesterol levels and heart disease risk. What we do know is that in cultures where a lot of coconut products are eaten, there doesn't seem to be an increased risk of cardiovascular disease [R, R].
This includes the Philippines and Sri Lanka. Indonesians tend to consume a lot of coconut oil, but the risk factors for heart disease are high blood pressure and smoking, not fat intake [R].
As with other types of fats, the genetics of saturated fat metabolism and ApoE4 gene status probably make a big difference about how coconut oil affects your heart [R].
And, intuitively, virgin coconut oil is going to be better for the heart than refined coconut oil because of its antioxidant content.
Some studies show cholesterol benefits of coconut oil while others do not.
Truth be told, using moderate amounts of virgin coconut oil won't likely make or break most people's cholesterol levels. After all, diet quality overall is a bigger predictor of heart disease risk than any isolated component.
How to use coconut oil for gut health
Virgin coconut oil is easy to use because it can fit into almost any kind of recipe or meal. The suggested Upper Limit is 4-7 tablespoons per day according to Practical Gastroenterology
Use in skin products or on your hair as desired
MCT oil can be used as well
Potential side effects of coconut oil
Although coconut oil is very safe to eat, you should avoid it if you are allergic to coconut.
No human studies have found any side effects of eating coconut oil, but one animal study found that excessive amounts of it may cause fat to build up in the liver [R].
In contrast, using virgin coconut oil at more normal levels helped reverse liver fat and triglyceride levels in animals [R].
Disclaimer: The information on this website has not been evaluated by the Food & Drug Administration or any other medical body and is shared for educational purposes only. While The Healthy RD's posts are backed by research, you are unique. So you must seek care from your own dietitian or healthcare provider. This post is not meant to diagnose or treat any conditions. Consult your doctor or healthcare provider before making changes to your supplement regimen or lifestyle.